As Interaction Designer, I collaborated with Information Architects to develop new features for increased user value and business goals. Enhancements to functionality for the Retirement Plan Participant User Experience included "
nudges
" to encourage participants to contribute more to their 401k and redesigned data visualizations and table to make the strength of Vanguard's long-term investment strategy clear.
We applied a user-centered design process to include requirements for a Responsive Web user experience, as Vanguard client browser and device usage became more diverse. 
Data visualizations increased clarity for participant account performance and promoted Vanguard's recommended  long-term investment strategy.
Research
was conducted to confirm usability and comprehension of data visualization.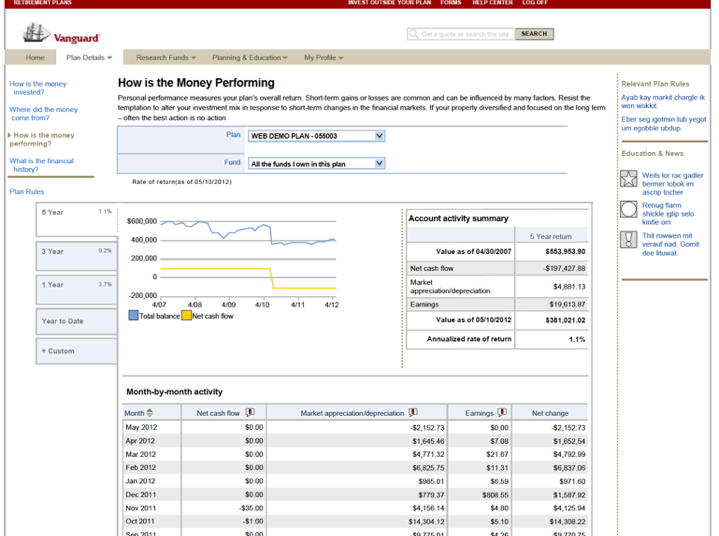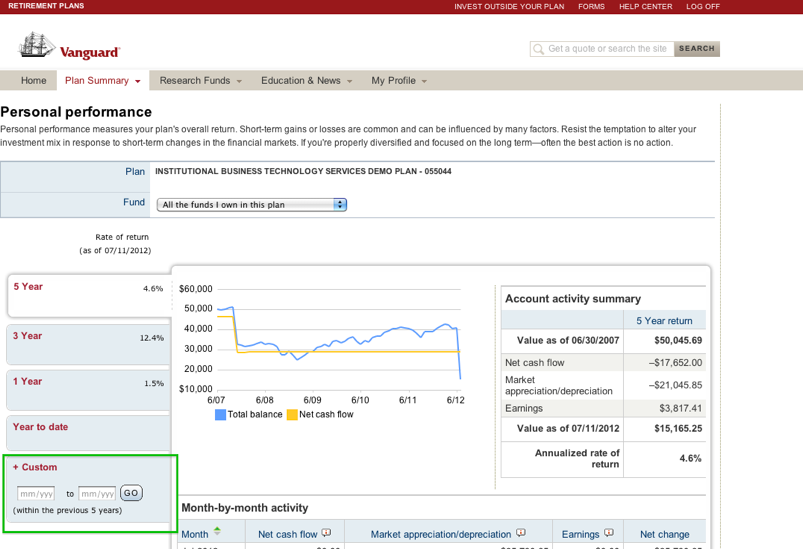 Information Architecture Wireframes